Welcome to 3 Monkeys Inflatables!
We are a family owned full time rental inflatable company based in PA. Our service area for residential deliveries is within 80 miles, and up to 200 miles for commercial/large event deliveries from 17356. Take a moment to look around our site and check out our inflatables, concessions, games, dunk tanks, waterslides, & more! We offer the BEST selection in PA & MD. We are voted #1 for Inflatable Rental for all of Central PA. Check us out and become one of our wonderful customers!
3 Monkeys Inflatables is a Full-Time Family Owned Rental Inflatable, Bounce House, Moonwalk Company serving Red Lion, PA, York, Dauphin, & Lancaster Counties! We deliver to parts of Maryland, Deleware County, most of Pennsylvania, Berks County and Bucks County, PA. We offer you the best selection of inflatables, concessions, games, interactives, & concessions! We believe we can offer a great product to rent, with excellent customer service, and attention to detail. We look foward to inflating the fun at your next party or event! Get ready to get your Bounce on!
Like us on FACEBOOK by clicking on the image below!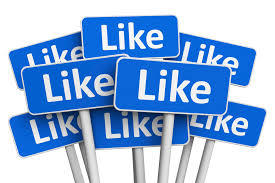 OFTEN IMITATED,WE ARE ALWAYS THE INNOVATORS!
Serving Central Pennsylvania & Maryland
See What's New for 2018
Affordable Inflatable Attractions for Red Lion, York, Lancaster, Harrisburg, Mechanicsburg, Columbia and more!
This Season's Featured Products
Extreme Interactive! Big Red Baller
Have you ever wanted to try your skill on the big baller course and see if you can make it across or wipeout? Well, here's your chance to test your skills!
This fun new game features a series of four inflatable red balls which challengers must jump or run across to reach the other side. Climb up the ladder on one of the side platforms high above the biggest ball pit you've ever seen. Then try to cross the course by jumping or running across those big red balls. Your goals is to hop across all four big balls to the platform on the other side.
Mold Memories At Your Event with Wax Hands!
We can add something unique and exciting way to entertain guests at your event! Wax Hands is fun for all ages and is 100% safe. We create customized and colorful wax molds of your hands or baby's feet on the spot! We specialize in events such as bar/bat mitzvahs, colleges, corporate events, private parties, after proms, school functions, sports functions and more.
Distracted Driver Simulator
We all know the dangers of texting or operating other electronic devices while driving. But, many young drivers are not changing their behavior. Due to many requests we've received, 3 Monkeys Inflatables is now offering a unique distracted driving program and simulator for your campus.
With the epidemic of distracted driving, it's critical for the safety of high school, college drivers, as well as adults. The simulator is set up in a way that allows participants to see the dangers of distracted driving first hand in a safe environment.
Some of Our Valued Clients